Introducing Proprio6,
an

Amazing

new advanced compression sleeve that has proprioceptive stimulants built into it.
Improve Your Activity Levels!
Our new proprioception stimulating socks and sleeves are able to help not just your everyday person but medical patients and athletes too.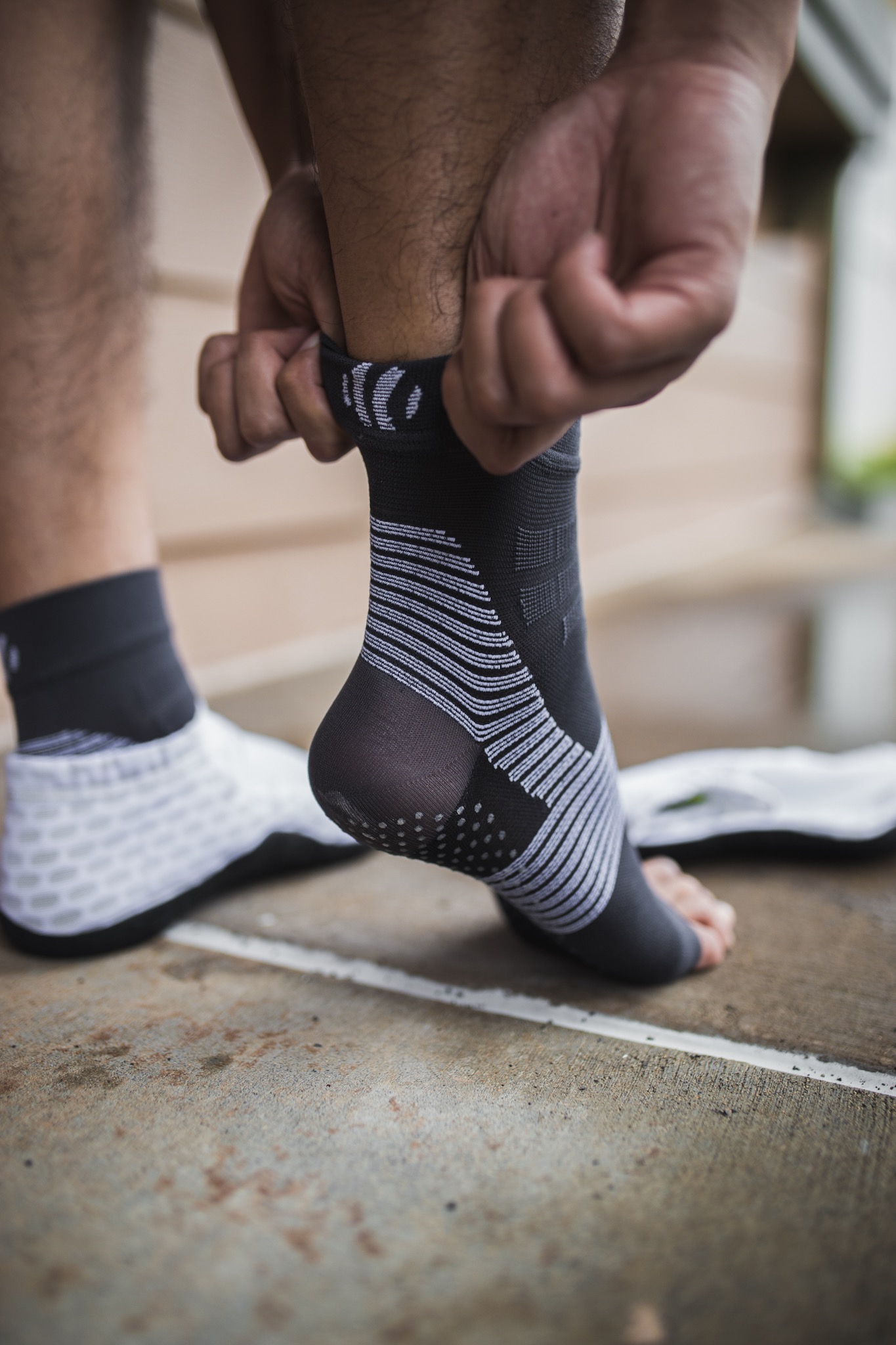 One of the biggest problems today for people is tired, aching, swollen, heavy feeling legs. With our sleeve you will improve your balance, circulation and posture and reduce all those traditional feelings you get in your legs from long days on your feet.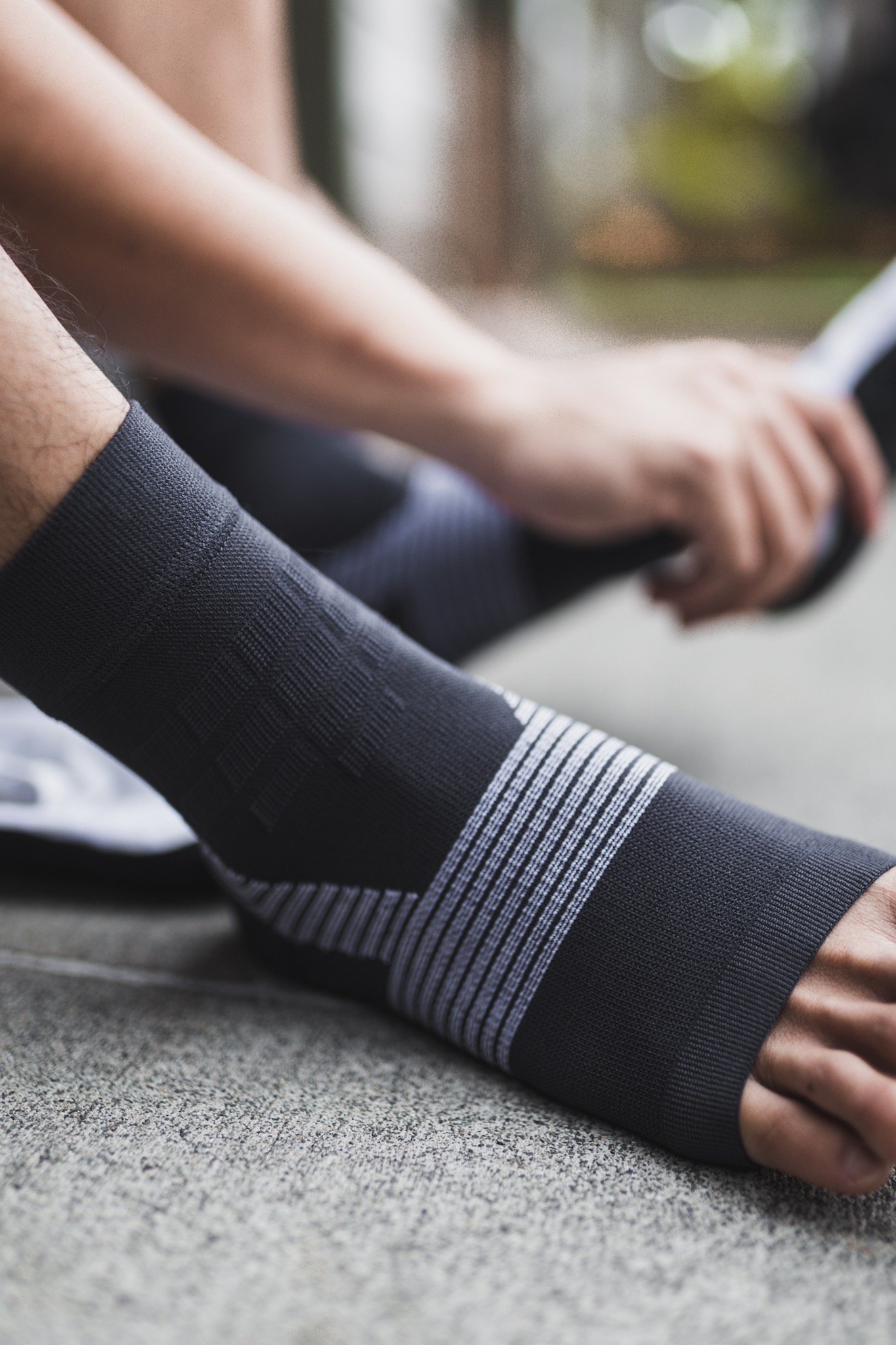 As diabetes grows each year in our society Proprio6 products bring a unique advantage over traditional compression hosiery. Proprio6 improve gait, posture, blood circulation whilst helping to prevent venous pooling and improving balance in diabetics.
As an athlete we are always striving to improve our game. With Proprio6 products we show how we can improve athletes balance, strength, form, agility and speed virtually immediately. Use Proprio6 products whilst training and playing for maximum results.
Features and Benefits of the Proprio6
UNIQUE DESIGN
Proprio6 products have a unique stitching and weave that compress and trigger your proprioceptive responses when active.
MEDICALLY RECOGNIZED
Proprio6 products are medically recognized by podiatrists and sports medicine doctors.
INSURANCE REIMBURSMENT
Certain health insurance carriers will reimburse for compression socks with a doctors script. Check with your insurance carrier.
CLINICAL DATA
Clinical data to support our claims has been done with a variety of athletes as well as sports.
IMPROVED BALANCE & POSTURE
They say that balance is the foundation to everything. We have put this product to the test and it passes every time.
INCREASED STRENGTH
How would you like some extra explosive strength when you push yourself that extra mile.
INCREASED SPEED
Through the compression and simulation of specific tendons in you foot we are able to help you increase your speed.
REDUCED INJURIES
Proprio6 products have a unique weave that is used to provide extra strength and support to your ankle, reducing injuries.
BETTER AGILITY
The proprioceptors in your foot trigger your brain allowing you to move side to side and up and down much faster.
Data & Statistics
A quick look at our results based on our studies and athlete`s responses.
The Design
Proprio6 have been developed based on scientific data and information from decades of studies and papers. Through the unique compression of golgi tendons and mecanoreceptors in the arch & ankle of your foot it is able to stimulate proprioception through your body.
What are Proprioceptors?
Sensory receptors that receive stimuli from within the body, especially ones that respond to position and movement.
What can Propriosox do for you?
It stimulates proprioceptive feedback for all parts of your body. Improves strength, balance, speed, agility, posture, explosiveness and reaction time.
100%
We were able to increase the athletes balance and awareness.
100%
We were able to increase the athletes strength in multiple activities and exercises.
100%
We were able to increase the athletes side to side and up and down responses as well as reaction time.
100%
We were able to increase the athletes explosive speed and endurance.